Foolish Designs is a small arts business created, run, and solely operated by me! Fine art was always a form of mindfulness for me and I took solace in finding my way back to it in 2020. I began making things out of clay from my childhood bedroom in the pandemic and never stopped. I have been showing and selling my work in local arts markets, shows and shops for the past 3 years. I work out of West Fifth Studios, with my studio-mate Emma Vieser (who is also heavily featured in these pictures), in the Old City of Knoxville, Tennessee.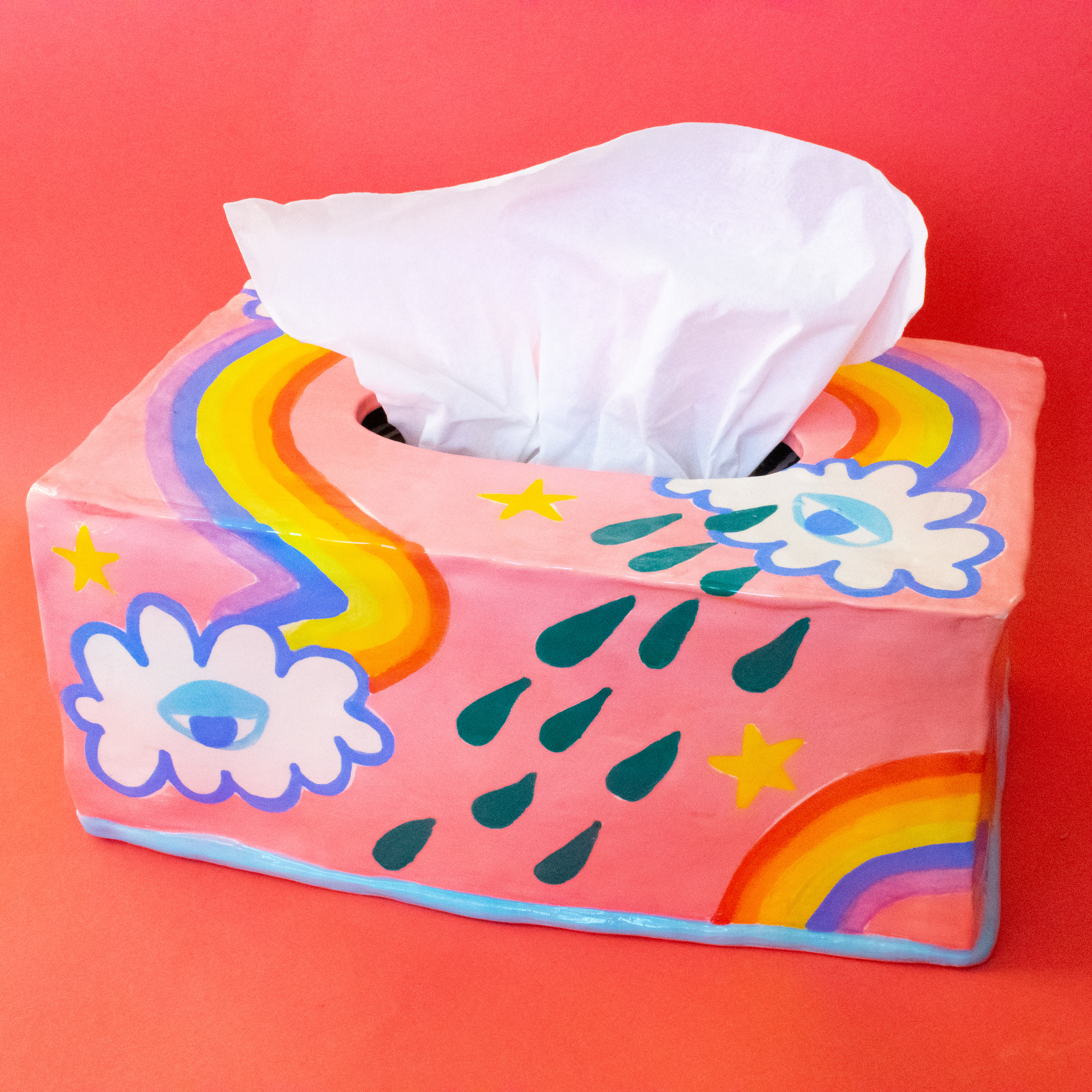 I am passionate about creating handmade ceramics that are both quirky and colorful, with a focus on home goods like mugs, vases, and dishes, as well as personal accessories such as earrings and bolo ties. I believe that there is something truly special about owning products that are made by a human with human touches, and that bring joy and connection to everyday moments.
What sets my work apart is the attention to detail and care that goes into every piece I create. I take pride in producing unique, high-quality items that are both functional and make a statement. My love for ceramics is reflected in every product I make, and I hope that my love and positive energy is infused in my work and is passed on to those who use and enjoy my creations.